Cam Newton might have lost his chance at the trophy this year, but that's not to say he hasn't received any others.
This heartwarming story comes from a little suburb in Charlotte where 8-year-old Stephen Graham noticed Newton's lack of a trophy and took it upon himself to fix that.
"Dear Cam Newton, I'm sorry you lost, but here is a paper trofy," he wrote in a letter, with said paper "trofy" attached.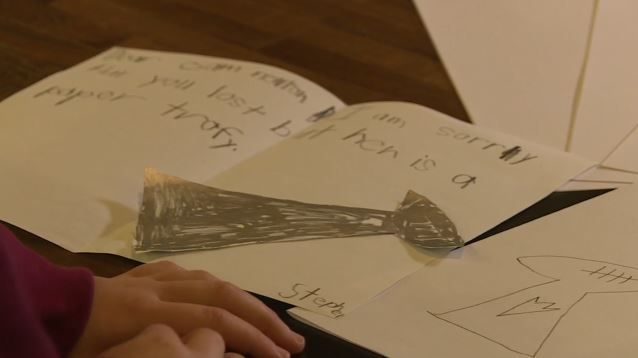 Since Newton always gives away footballs after his touchdown to a child, it wasn't a surprise that one kid wanted to give something back to Newton to cheer him up.
"He's my friend," Stephen said, "When a friend falls down, the other friend always picks him up."
And if that isn't enough to give you all the feels, look at it this way:  Stephen definitely knows how to spell trophy now, the right way.